Researched with the help of The Queer Crimer
Daniel Leas Morley is the Pledge Coordinator for the racist white nationalist group Identity Evropa (now American Identity Movement). Morley is responsible for guiding new applicants through the vetting process and "becoming full members of this great organization". He has been a member since 2017.
A resident of Chesterfield County, Virginia, Dan fulfilled the family legacy and became a police officer, his current posting as the School Resource Officer at L.C. Bird High School in Chesterfield. Dan has moved a lot recently, most recently appears to have been about 4 months ago with his fiance Abbie. His current address unknown. When not trolling in his CPD squad car, Morley can be seen out on the town in his black/gray 2007 Ford Mustang, license plate BRBRSA.
Primary Handle: @Danimal876
Instagram: @reisende87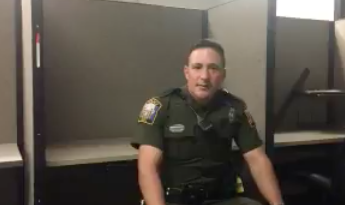 Although relatively tight lipped on Discord (only 105 messages posted in over a year), some of Dan's older comments on websites like TheRedPill and StormFront have fermented a bit and lent us some insight into his views. Dan admits to being a White Nationalist and generally keeping in line with typical anti-semitic white supremacist ideology. While in college he demarcates himself as part of the new generation of racists however, promoting a softer approach in propaganda rhetoric and graphics. No wonder that a decade later he would assume a leadership position within an organization of the alt-right cadre.
Dan and his fiance, Abigail Franck are members of the Ealdrice Fellowship. Perhaps too close for coincidence, this is one of the same paganist congregations frequented by Seargent Rob Stamm of the Virginia Capitol Police. As seen in this article and the below network graphic, Dan Morley is positioned in a nexus between multiple Virginia police departments and proto-fascist organizations. This makes him a sensitive, valuable, and potentially dangerous asset embedded within the state for Patrick Casey and the American Identity Movement.